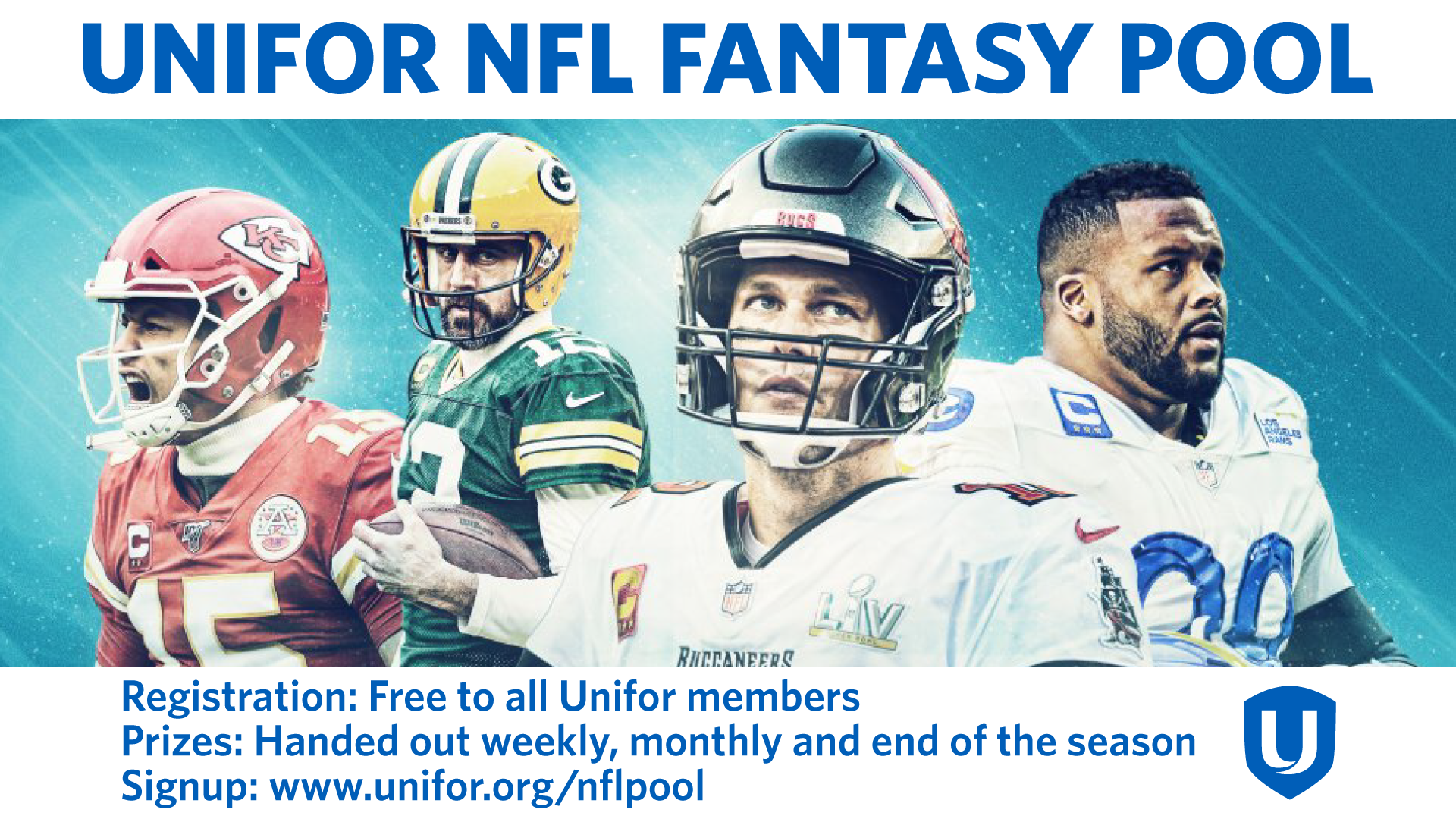 To: Local Union Presidents and Recording Secretaries
Greetings,
The incredible tough year continues for our members with restrictions in place curtailing many programs of our union, especially the in-person activities of the Recreation Department.
The virtual 'Fantasy Hockey Pool' held during last year's hockey season was a tremendous success with close to 1,700 of our Unifor members participating, from coast to coast to coast.
The Recreation Department is building on that success with the 1st Annual Unifor NFL FANTASY FOOTBALL POOL. It is a simple straight forward pool, you don't have to be an expert to participate, no entry fee for Unifor members and retirees and some great weekly/monthly prizes along with the overall grand prize winners at the end of the season.
The deadline to register is Wednesday, September 8th and the link for the pool is www.unifor.org/nflpool.
Please share this information with your members, the more the merrier and good luck to all the participants.
If you have any questions please don't hesitate to reach out to us at recreation@unifor.org
In solidarity,
Bill Apsey                                                                     John Aman
Chair, National Recreation Committee                        Director, Recreation Department